Simple Image Caption allows you to easily add a caption to any image.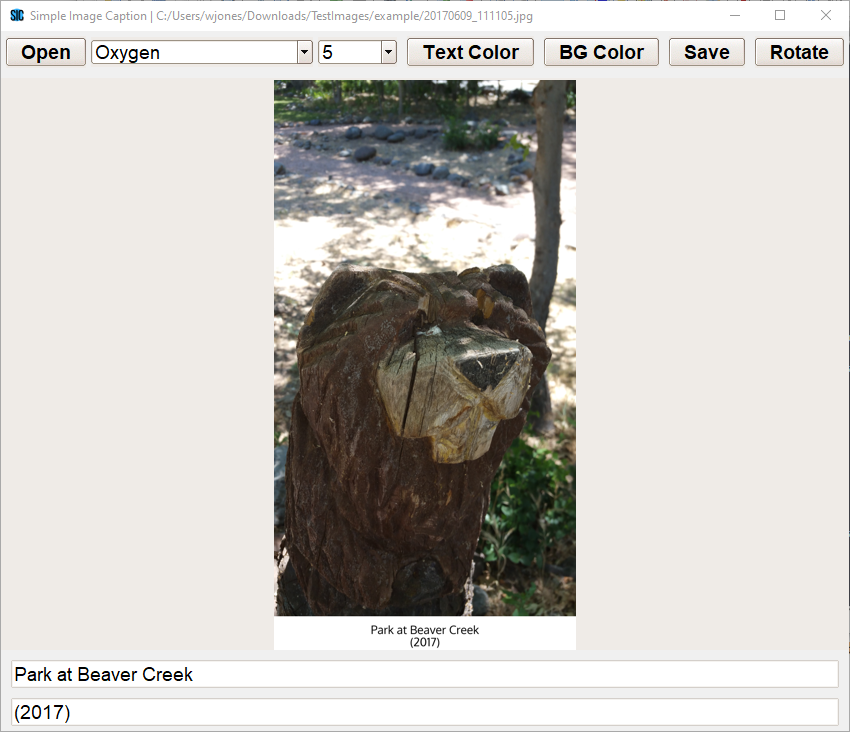 Getting started:
Purchase and Installation
Click the button below to purchase Simple Image Caption for $15 (or click here to buy the full suite for a 20% discount)

You will receive an email receipt. Click the "View Content" button on your receipt. Click the "Download" button next to "sic_setup". Run the downloaded file to install Simple Image Caption
How to use
Open Simple Image Caption

Choose the image you want to work with by clicking the "Open" button.

Enter you caption text in the two text fields at the bottom of the screen.

You can change the font, font size, text color, and background color using the dropdowns and buttons at the top of the screen.

You can rotate your image as needed with the "Rotate" button.

When you are ready, click the "Save" button. It will ask to confirm the renaming action.